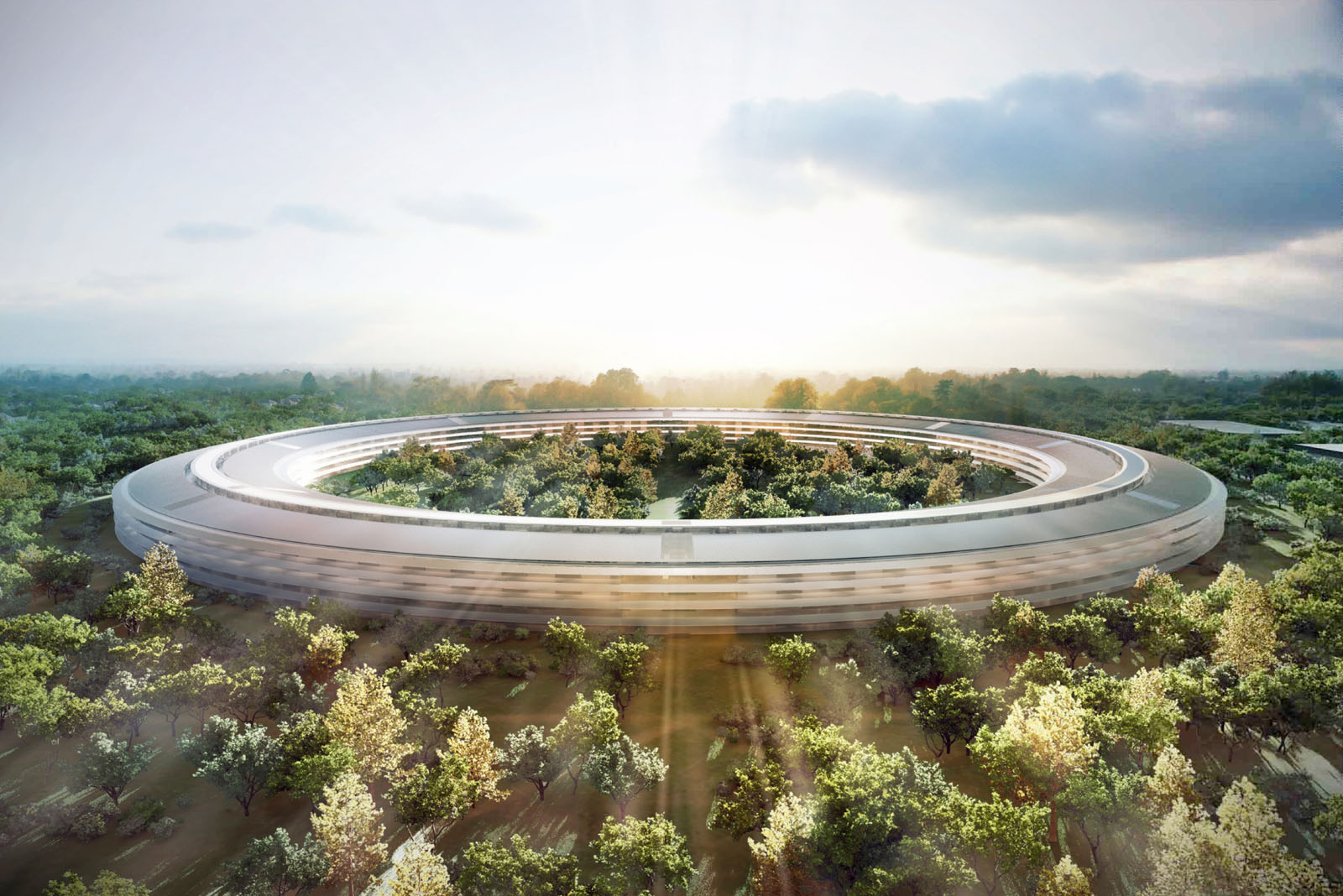 Three major technology companies, Apple, Google, and Facebook are said to be competing for the "coolest building." We've been awed by their continual product and social media innovations throughout the years, but this move to manifest their unique corporate cultures through architecture is even more exciting for us as designers at Space & Mark
To successfully support the workings of mega-tech creative companies, the "office building" will need to be holistically designed as both an outward reflection of the companies' cutting edge end products, and an inward retreat for collaboration and creativity.
© Matt Hernack, Facebook
Facebook is getting ready to occupy their newest 430,000 Sq. Ft. "MPK 20" complex designed by Frank Gehry.
Formed as a geometric zig-zag of volumes, the building will allow 10,000 employees to work in one open space, and is nestled beneath landscaped roofs containing walking trails and gardens for the community to enjoy.
"We always want to be a place where we're offering cool new things in an environment where the most talented, best and brightest want to come work, and this building will reflect that," said Lori Goler, Facebook's vice president of human resources, in an interview last week. "It's open and transparent. It will be bright and creative. It gives us room to grow."
According to Vanity Fair writer Paul Goldberger, "Facebook looks very casual and playful inside, but you can't get any illusions that people don't work very much. It's to make people work more and keep them happy. The corporate culture came first, and the building design second."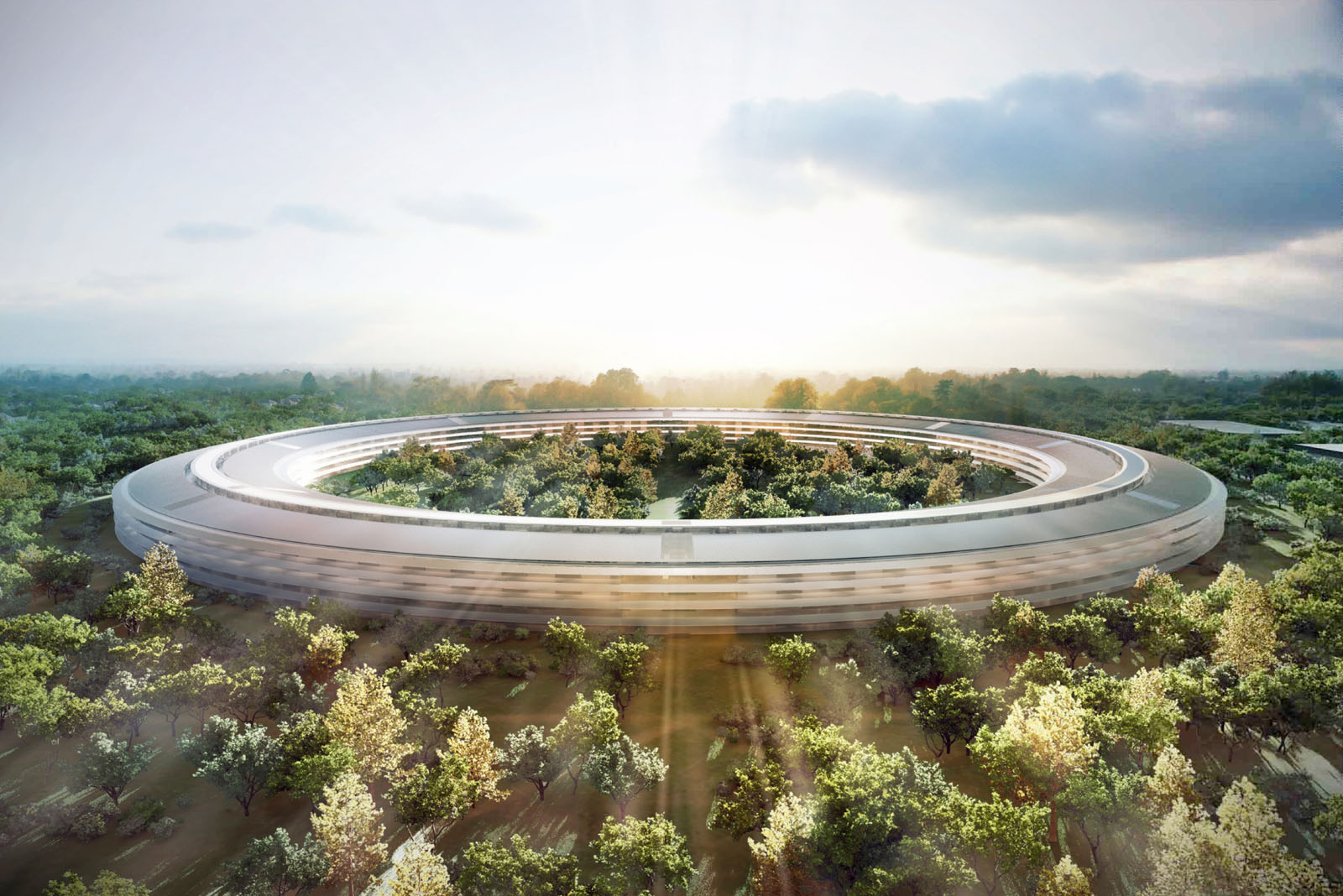 © Norman Foster
Apple's move to their newest Cupertino campus is also quickly approaching. Norman Foster's "Spaceship" manifests Apple's minimalistic design aesthetic into a sleek curving glass facade. The rounded design acts similarly to a fortress that protects the inner courtyard for Apple employees, however its transparent materiality, conveys an image of openness to the community. "You see the energy and the love and the attention to detail that we've put into this. We have treated this project just as we would any Apple product.... We found that rectangles or squares or long buildings or buildings with more than four stories would inhibit collaboration," Apple's CFO Peter Oppenheimer commented. "We wanted this to be a walkable building, and that's why we eventually settled on a circle.''
© BIG and Heatherwick Studio
And, most recently, Google unveiled plans for the new Google headquarters in Mountain View, CA. Having walked by Google's non-descript New York block office, the latest renderings of the proposed California campus show a completely different idea of an "office building." The new headquarters seeks to make a stronger impact on the physical world through lightweight undulating transparent forms that shield varied landscapes and house opportunities for local businesses to set up restaurants and stores within the complex. "We want to create office spaces that don't just provide a great home for Google, but which also work for the city that has given us so much," explained David Radcliffe, Vice President, Real Estate for Google.
The increasing importance Apple, Facebook and Google are placing on architecture provides great potential for not only the companies' employees, but also for the larger community. The design of any building – whether a huge office complex or a single family residence - should always take its cues from its users and well as its place of dwelling, to strive for innovation as well as integration.